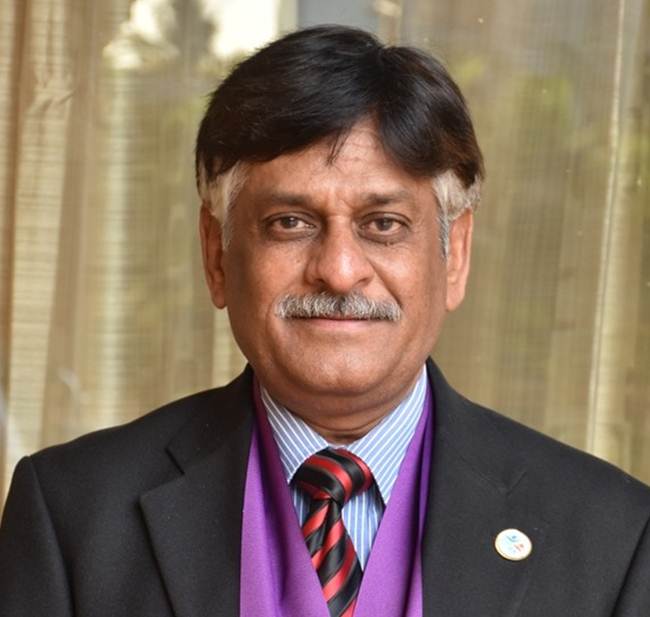 Dr. Suresh Sankhla
Friends and colleagues,
I am humbled and honored to serve you as the President of the Indian Society of Neuro-oncology for the year 2018-19. The ISNO is a vibrant, progressive, and fast growing multidisciplinary organization that is committed to fulfil its objectives by enhancing education, research, and training in the field of Neurooncology. As you may be aware of, the true strength of the ISNO lies in its quiet teamwork and collaboration. It is not surprising, therefore, that in just few years of its foundation, it has made so much of difference in the awareness and quality of neurooncology care in this country. The unique concept of team approach using multidisciplinary personnel and organised neuroocology services promoted by ISNO, has changed the outlook entirely in the minds of thousands of people involved in the care of neurooncology patients in our country. A close collaboration with other similar national organisations like Neurological Society of India (NSI), Indian Society for Pediatric Neurosurgery (IndSPN), Indian Society of Neuro-pathology, Association of Radiation Oncologists of India (AROI), and Pediatric Hematology/Oncology (PHO) - Chapter of the Indian Association of Pediatrics, has provided enormous opportunities to our members for learning, education, and knowledge updating. This was possible only because of the visionary attitude of our leadership, and the dedication and hard work of our members. With this progress at our stride, we are now more confident and ready to take the next challenge of taking the modern techniques and technologies to the smaller places in India to facilitate accurate diagnosis and prompt treatment of our patients with neuro-oncological diseases.
Our members and their engagement with the society are the basis and lifeblood of the organization. With a rapidly growing membership base at all career stages and direct member involvement, the ISNO is ideally suited to develop critical initiatives that advance the specialty. Therefore, I appeal to all members to invite our colleagues from every part of this country and encourage them to become members of ISNO. Because only united we will succeed against the deadly diseases of the brain and spinal cord.
I would like to congratulate you all on the occasion of the launch of our journal, the 'International Journal of Neuro-Oncology' (IJNO), the first issue of which will be released during the next annual conference. The journal is very important to us because it will provide a larger platform to showcase our work and achievements to the world. Hence, I request all members to support the editorial team and contribute generously for them to be able to produce a high quality publication and maintain its international standard in the years to come.
I also take this opportunity to invite you all to the next annual conference of ISNO at Bhopal (MP) in April 2019.
I wish you all a happy festival season and a wonderful New Year.
Dr. Suresh Sankhla
President
Indian Society of Neurooncology