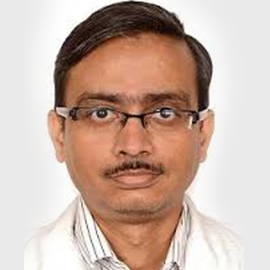 Dr. Tejpal Gupta
Greetings from Mumbai and Welcome to All Members
As we enter into the second decade of our existence (formalization and inception of the Indian Society of Neuro-Oncology in 2008-09), it is time for some introspection as well as collective brainstorming. Due to the perseverance, hard work, and dedication of our predecessors and founding members, the Society has now gained widespread international traction and recognition. ISNO is now a constituent member of the Asian Society of Neuro-Oncology (ASNO) and is also represented in the World Federation of Neuro-Oncologic Societies (WFNOS), a global federation comprising of major neuro-oncology societies of the world i.e. Society for Neuro-Oncology (SNO) from USA/Canada, European Association of Neuro-Oncology (EANO), and ASNO. Over the last 10 years, the Annual Meetings of the Society (ISNOCON) have hosted a galaxy of international and national faculty including key world opinion leaders delivering the prestigious Ab Guha Oration. The Society has gained strength with healthy increase in life memberships annually, but it still lacks good representation from the Neurology and Radiology community.
Thanks to technological advancements and innovations, the last decade has seen significant progress providing novel biological insights regarding gliomas and medulloblastomas translating into newer discovery, molecular subclassification, refinement of prognosis, and further optimization of therapy. Given its potential impact, the World Health Organization (WHO) has now incorporated molecular/genetic information apart from histomorphology and grading as part of integrated diagnosis into their 2016 Update of the 4th Edition of Pathology and Classification of Tumors of the Central Nervous System. Nearly two years after the ISNO Consensus Guidelines for the Contemporary Management of Medulloblastoma was published, the Society is now ready with the National Guidelines for Neuropathology Reporting in Adult Diffuse Gliomas in the wake of the WHO 2016 Update.
The Society continues with its mandate of promoting original, high-quality research and providing support for education and training to its members in all aspects of neuro-oncology. The ISNO Annual Awards, Travel Grants, and Training Fellowships are a testimony to its mission. Towards furthering this cause, the Society is now poised to launch its official publication 'International Journal of Neuro-Oncology' with Dr Dattatraya Muzumdar as its 'Editor-in-Chief' supported by a fabulous, internationally acclaimed Editorial Board with multi-disciplinary representation. All members are requested to make full use of this opportunity and submit their valuable work to their own journal for consideration of publication and wider dissemination of knowledge.
Dr. Tejpal Gupta
General Secretary
Indian Society of Neuro-Oncology